posted by
content
on
Wed, 05/30/2018 - 04:25
Former Arsenal forward Nicklas Bendtner, 29, celebrated his birthday in an interesting way by sharing a picture of himself on his social media page. The football star opted to share an eyebrow raising picture of him shirtless on a horseback.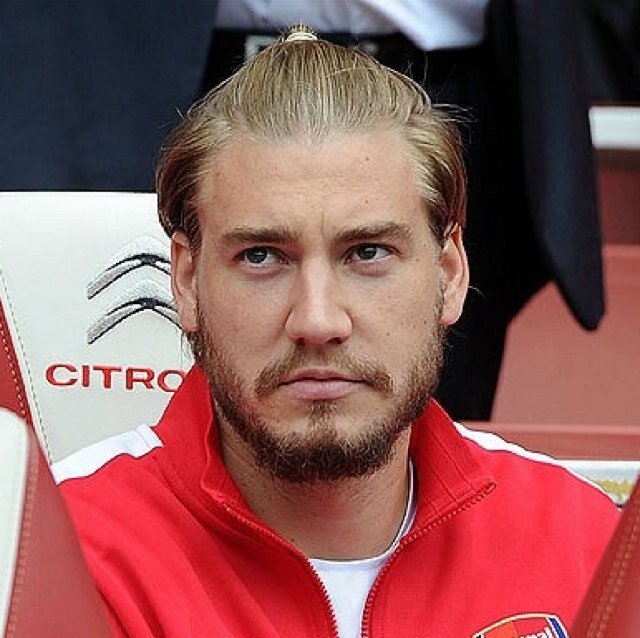 The Dane was on the horse and posed for a seductive glamour shot for his fans on Instagram. There are debates that the move was a shade of Vladimir Putin. It could simply be machismo on display for the Rosenborg man. He was crucial for his side that won the Norwegian league. English soccer fans would likely not have a lot of good things to say about the player but he has made something for him in Norway. His partnership with Spurs' Christian Eriksen is expected to bring something fruitful for the Danish national team in the new year.
In another funny story, former West Ham star Dimitri Payet literally injured a goalkeeper with his dazzling footwork in a Ligue 1 game. He helped Marseille beat Strasbourg 2-0 but not without injuring the goalkeeper of the opponents.
Payet was sent a through ball, he moved past Strasbourg keeper Alexandre Oukidja, 29, with dazzling footwork and body movement that made the keeper injure himself, literally. After the game, the club confirmed that the keeper suffered "internal lateral ligament" injury. The unsuspecting keeper thought he had a chance against the skilful man but then he ended up being stretchered off the pitch and could not finish the game.