posted by
content
on
Fri, 10/29/2021 - 09:45
Swansea City fans won't forgetMichael Laudrup in a hurry after he delivered the club's only major trophy till date. The Danish football icon was the Swansea City manager when the Welsh team saw off Bradford City in the final to win the 2012/13 League Cup title.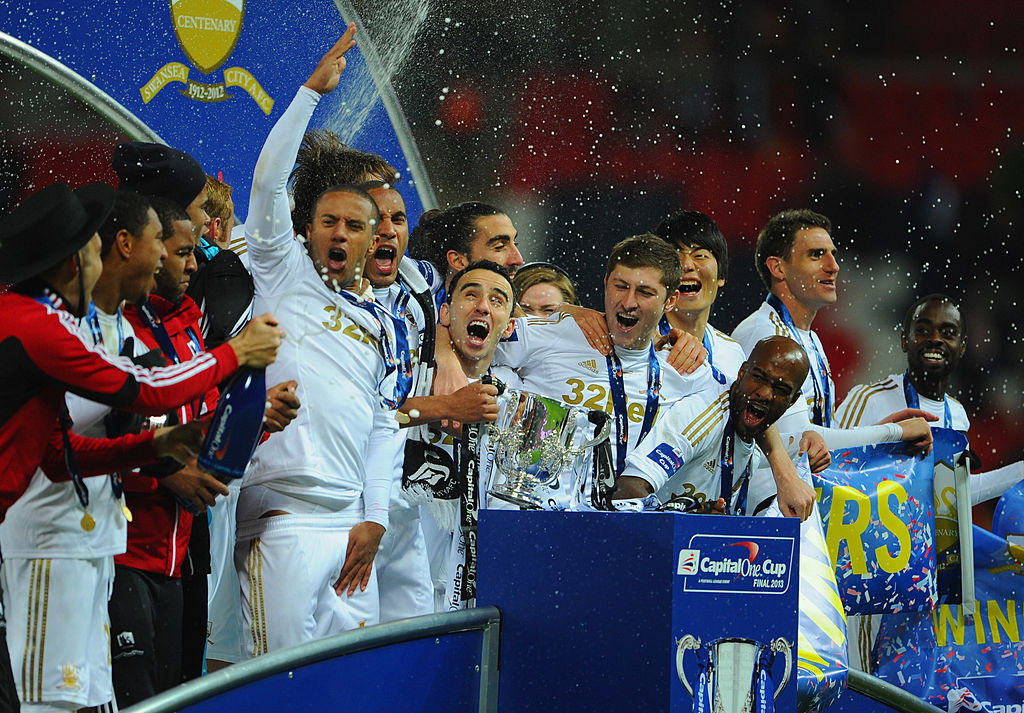 Michael Laudrup was in the Swansea City dugout for the 2013 League Cup final which ended in a 5-0 win for the Welsh side at the expense of Bradford City. Michael Laudrup and his Swansea City players saw off West London giants Chelsea to secure a 2013 League Cup final matchup with Bradford City.
Swansea City secured a big win over Bradford City 5-0 to seal the only major trophy in their history thanks to the managerial input from Michael Laudrup. The Welsh team took the lead through winger Nathan Dyer on 16 minutes before the advantage was doubled five minutes from the half-time break courtesy Spanish attacker Michu. Goals from Dyer and Michu gave Swansea City a two-goal lead at the end of the first 45 minutes as far as the 2013 League Cup final is concerned.
Dyer scored a brace during the game against Bradford City with the second of his goals coming three minutes after restart. His second goal ensured that Swansea City put the game to bed with the third goal of the match. Dutchman Jonathan De Guzman then scored two more goals for the Welsh team to make it a comprehensive win over Bradford City.
De Guzman found the back of the net with the first of his two goals just before the hour mark to edge Swansea City 4-0 ahead before he sealed the win via a stoppage time penalty.Swansea City secured a 5-0 victory from the 2013 League Cup final clash played at the iconic Wembley Stadium on February 24, 2013.