posted by
content
on
Fri, 07/01/2022 - 13:56
Michael Laudrup is undoubtedly one of the best players in the history of Danish football. He was part of the Denmark team that won the 1995 FIFA Confederations Cup. Also, Michael Laudrup played his part as Denmark reached the World Cup quarterfinals at the 1998 edition in France before they were eliminated by Brazil.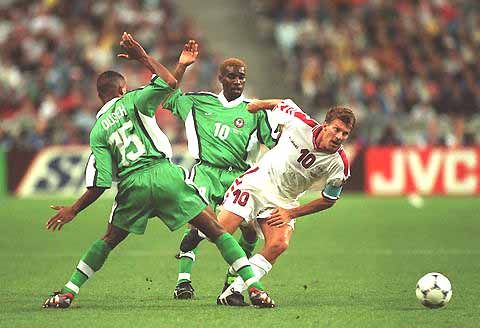 Michael Laudrup is loved by both Barcelona and Real Madrid fans despite playing for the two teams. As a matter of fact, the Dane was involved in the 5-0 El Clasico win in the colours of each of the two clubs. He was a league winner in the Netherlands, Spain and Italy.
The quotes from former teammates, opponents, managers such as Pep Guardiola, Jan Molby, Johann Cruyff, Luis Figoand others show how talented Michael Laudrup was as a player. For his quote, Manchester City manager Pep Guardiola couldn't believe he didn't win the title as a best player.
On Laudrup, Jan Molby said he saw things that nobody else saw as he said people didn't how good he was. Real Madrid legend Raul Gonzalez said he was the best player he ever played with, while Portuguese football icon Luis Figosaid the Danes was the best player he ever played against.
Michael Laudrup played under Dutch football icon Johann Cruyff at Barcelona. On Laudrup, Cruyff said he was no match for anyone when he's determined to show that he has extreme football abilities.
Robert Galia said heplayed against Michel Platini, Roberto Baggio and Diego Maradona, but he has not seen anyone do indescribable on the pitch like Laudrup. Ex-UEFA boss Platini said Michael Laudrup was not selfish enough. Chilean football legend Ivan Zamorano said he normally says Laudrup has three eyes as he can make a goal out of nothing. The Chilean benefitted from his vision on the pitch.